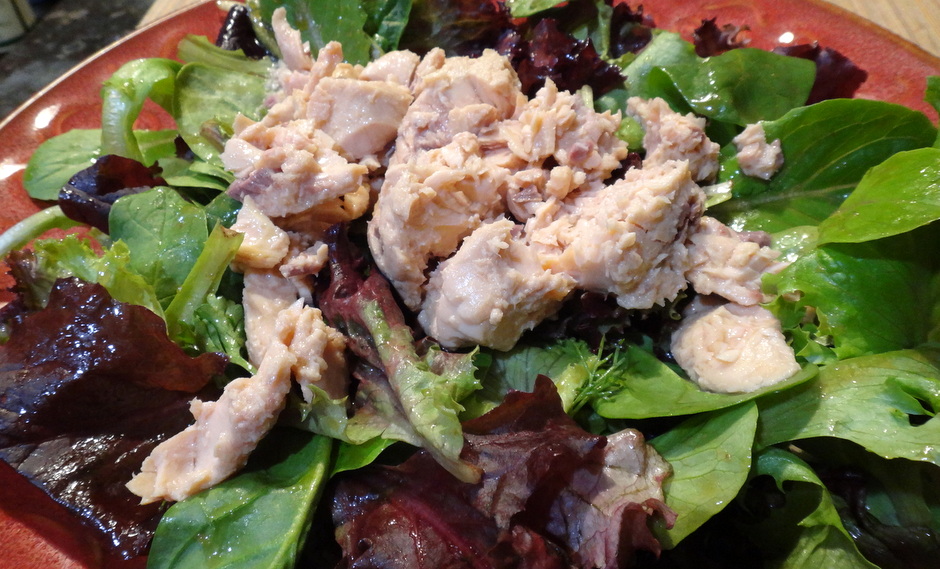 This all started when my son said that he'd started making taco's with canned salmon.  I realized I'd never, ever bought canned salmon.  But salmon tacos, salads, enchiladas, all sounded like possibilities.  But first, to taste test some salmon.
I've been looking to do more with Amazon's Subscribe and Save and they had a promising canned salmon from Alaska.  Henry & Lisa's Wild Alaskan Pink Salmon.  Skinless, boneless and canned the same day it hits the docks.  A little pricey, but free shipping and a 15% discount if you have 5 items shipped…click..shipped.
A week later I grab a couple more cans off the shelf at my local stop and shop.    That gives me three brands to try:
Bumblebee Pink Salmon in water.  $2.49 for a 5oz can (.50/0z)
Rubinstein's Red Salmon. $4.19 for a 7.5 oz can (.61/0z), and
Henry & Lisa's. $13.03 for 4 6 oz cans (.54/oz)
After opening the cans and draining some of the liquid away, here's what I've got to work with.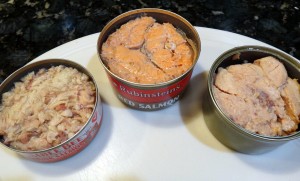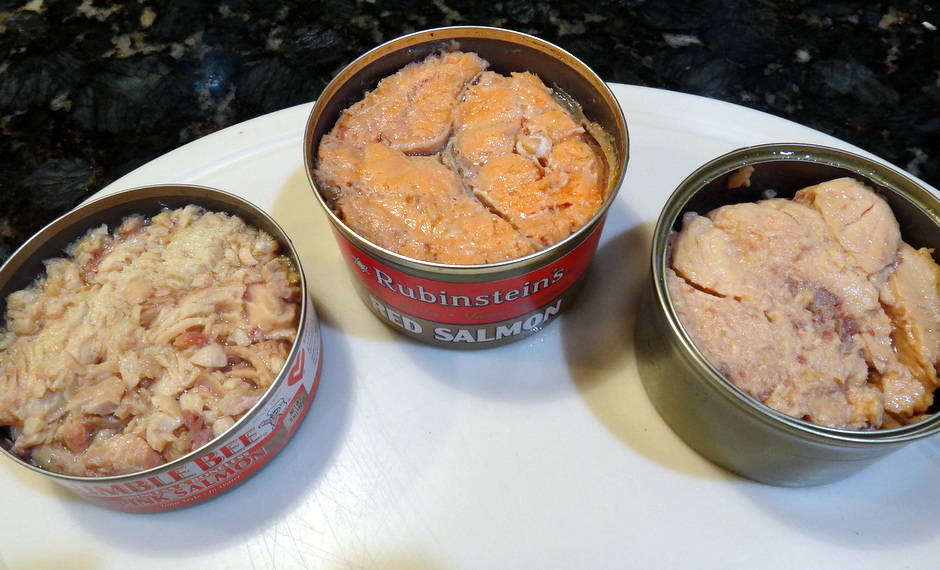 First impressions are that the Rubinstein's is a little disgusting looking but improves once I poured off the red liquid.  The bumblebee's looks like a can of tuna fish.
Now for the taste test.
The Bumblebee salmon is dry and flavorless.  I think to myself that I'm not sure a cat would eat it.
The Rubenstein's is a little oily and has more flavor.  But the bones and skin aren't too appealing.
Henry & Lisa's is less oily and has a slightly better flavor.
That night I have a salmon salad with a little ginger sesame salad dressing using Henry and Lisa's salmon.  Tastes great and the salmon is surprisingly filling.  The next day I made enchilada's with the other two cans of Salmon.  And my son's right, with lots of seasoning you could cook with the cheaper brands.
But with Amazon's prices and free delivery, I'll be sticking with Henry & Lisa's.