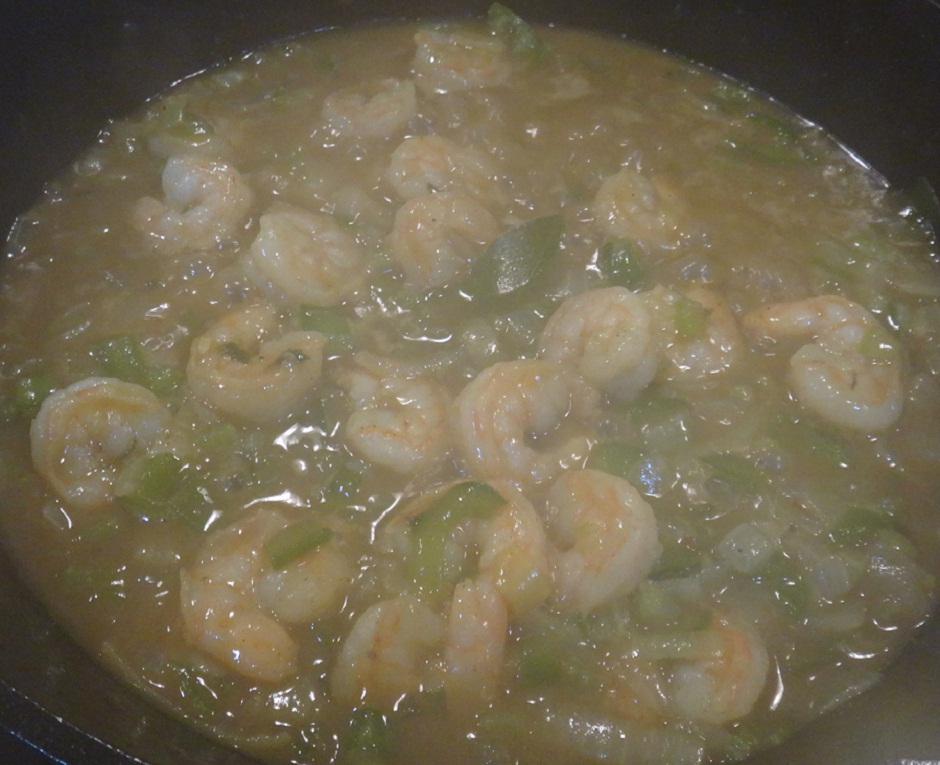 Finally found the perfect Shrimp Étouffée recipe.  This one is from a Junior League cookbook from Monroe County, Louisiana and uses a classic roux followed by the trinity of onions, green peppers, and celery to capture that deep rich flavor I was looking for.
A good cast iron skillet is the trick to produce a perfect roux in a minimum amount of time.
Next time I'll try not to take the picture through the steam; but for now I'll let you imagine the smell filling your kitchen.   Enjoy!