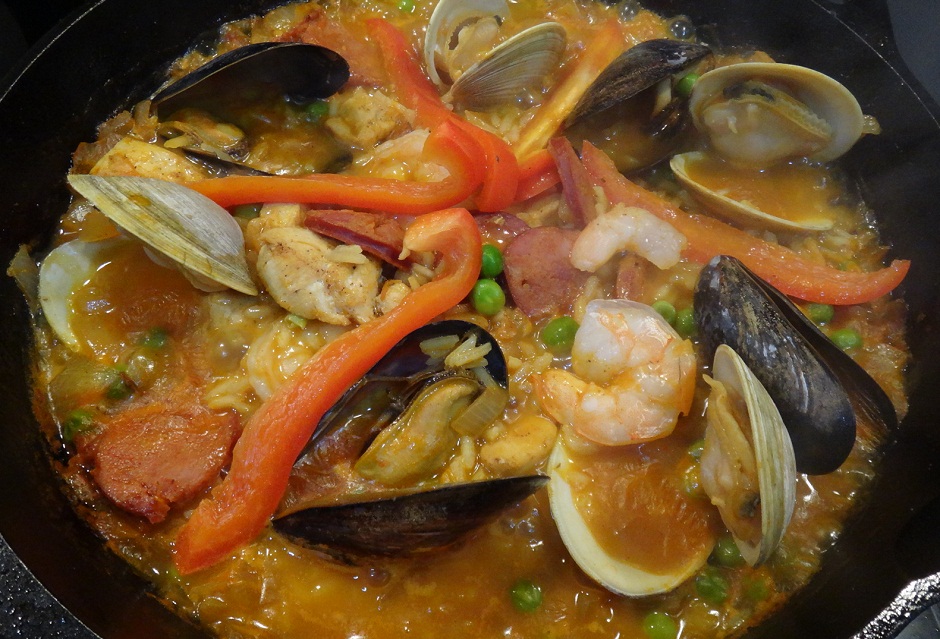 Finally have some time to try a new recipe. I love the look and taste of a seafood paella, but the question is does it scale down to a single serving meal? Well I went to the local fish market and they didn't bat an eye when I ordered 4 mussels and 4 clams. I also got some extra and some fish for tomorrow's meals!
This meal is a little more complicated, but from start to finish it still only took 45 minutes. I may adjust this a little to give it a little more kick. So a little more sausage should do the trick.
Here's the link. Enjoy!