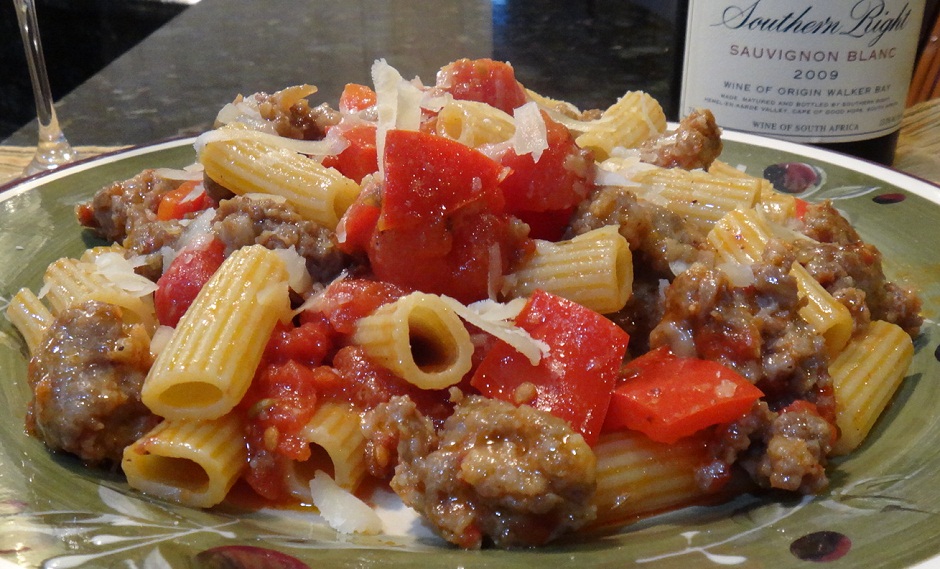 Another quick meal that can be made with ingredients I usually have on hand. I usually keep a few different sausages in the freezer for those days when you don't know what to cook. Sausage & Pasta is another of those "back-up" meals that can be made quickly, even if the sausage is still frozen.
This one is more involved then throwing some sauce on the pasta 🙂 but you're rewarded with an intense sauce that the white wine and Parmigiano-Reggiano create. This is one case where I have to agree with the Frugal Gourmet, frugal doesn't mean cheap — don't skimp on the ingredients here! I never cook with a wine that isn't good enough to drink, and Parmigiano-Reggiano is always worth it.
Here's the recipe for Penna & Sausage. Although I have to admit, I'll usually make it with Ziti Regate which really holds the sauce well.