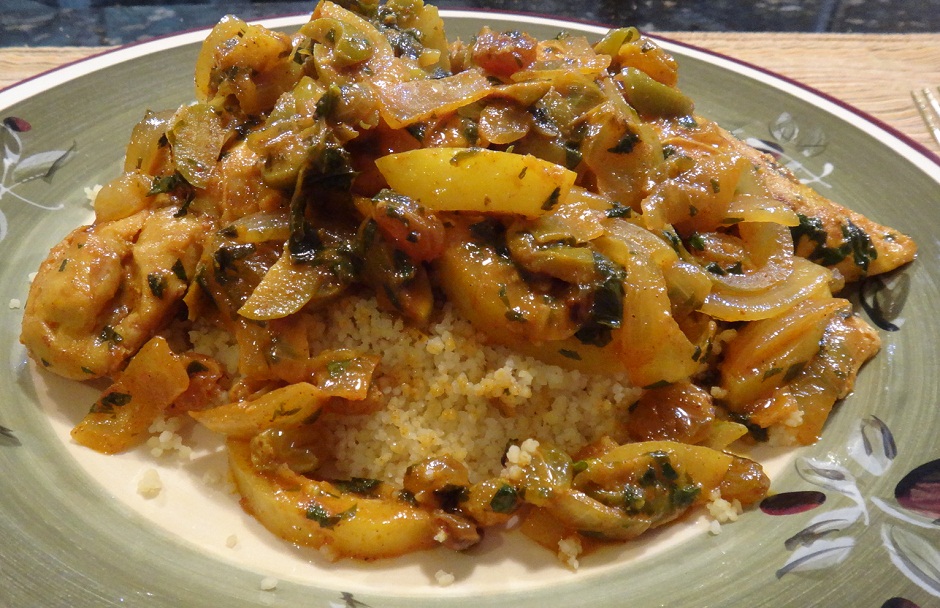 Still on a Moroccan kick, even picked up a new cookbook. Last night's dinner was one I've seen a lot of recipes for, but wasn't sure how it would come out. My version doesn't use preserved lemons and I didn't bother with any salt, so this won't taste like the original — go ahead and add the salt or use preserved lemons if you have 'em!
Overall, I'd say that this had an interesting taste. The occasional bite of lemon from the slices of lemon rind take some getting used to. And the olives didn't come through too well. Next time I'll add the juice from another 1/4 of a lemon and add more olives (I'm not an olive fan, but they should be a major contributor to the taste.)
This one won't be part of my regular rotation, but I'm sure I'll cook it again when I need to change things up a bit.