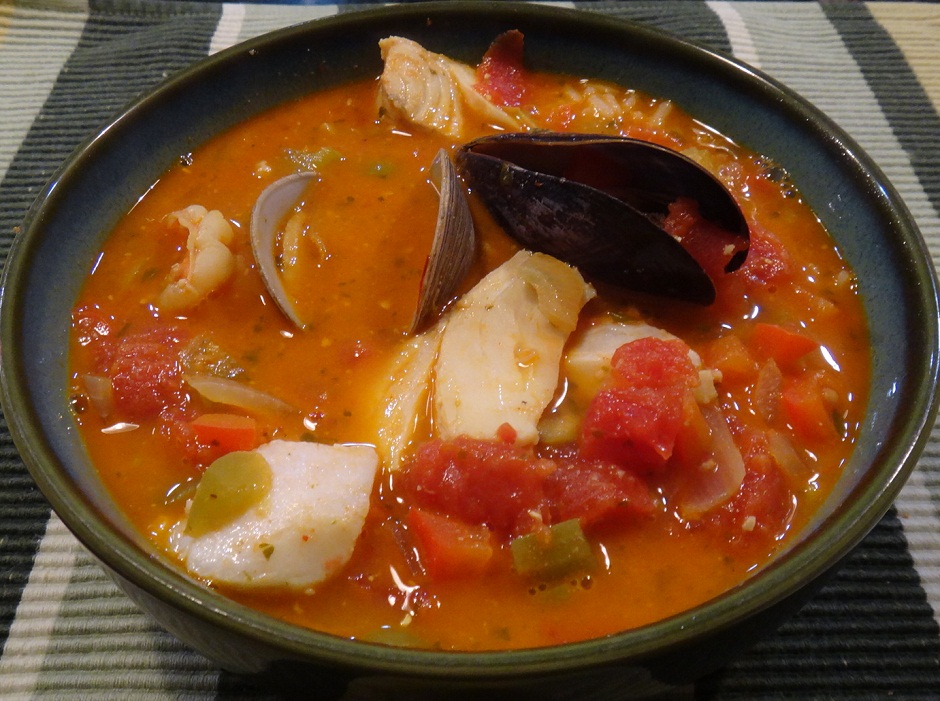 I had a Catalan Fish Stew at the Naked Fish a couple weeks ago and I happened to be with someone who was from that region of Spain.  From how he described the dish he remembered, they were serving a watered down version.
So I started looking around for a good recipe and my Williams-Sonoma Essentials of Mediterranean Cooking had a good looking recipe.  Of course it served 6-8, so the test was to see if I could get it down to a single serving size.  Naturally I failed!  By the time you add some fish, clams, mussels, shrimp….well lets just say it serves 1 with leftovers.
But I have to say it's going to be hard to decide if I like this better than my Portuguese Fish Stew.  It is amazing how each culture has a take on this dish.  From the Gumbo's I grew up with to New England Chowders to the Portuguese and Catalan Stews.  They're all great and it's one of the best things about the fall and winter — nice rich thick fish stews.
Here's the link to my,almost, single serving version.