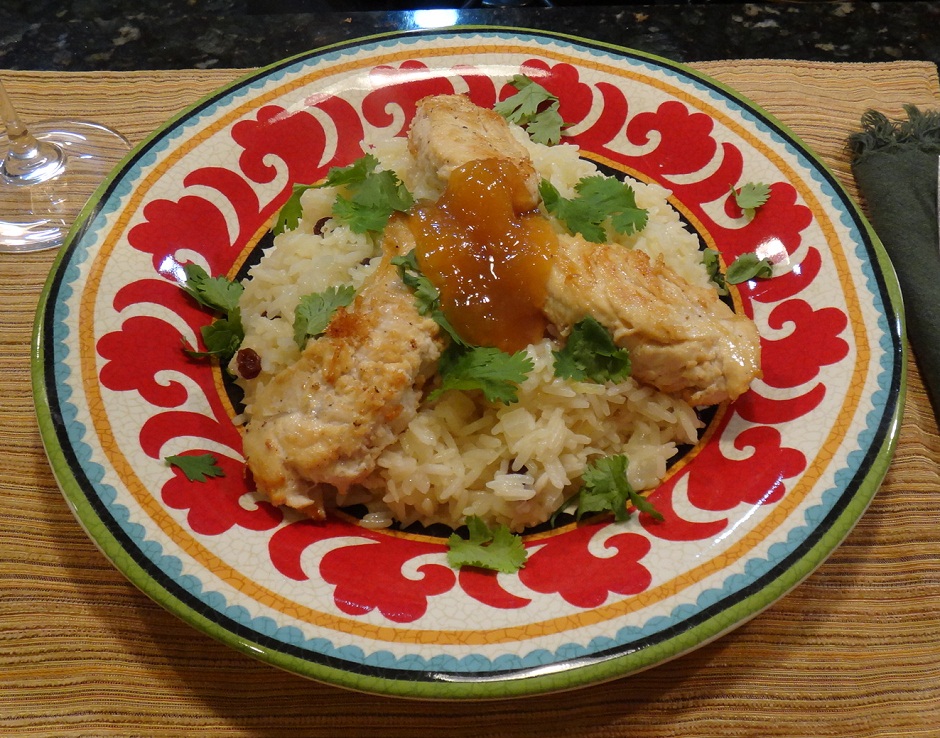 Caribbean Madras rice is an easy and tasty side that was on my list to "size down" from the normal 9 serving recipe. I hadn't planned on making it tonight, but pulled some chicken out of the freezer a couple hours ahead and off we went. For the Lime chicken, I decided simple was better tonight and just saute'd the chicken in olive oil with some black pepper then squeezed the juice of a half lime I had left over from an earlier meal. I also had some Mango Chutney and I have to admit, the Mango Chutney makes the meal!
Quick, tasty, and the only change I might make is to add a little more coconut to the rice.
And one side note, my son didn't think the plates I had were photogenic, so this is the first shot of a couple new plates I grabbed at Pier 1 this weekend.