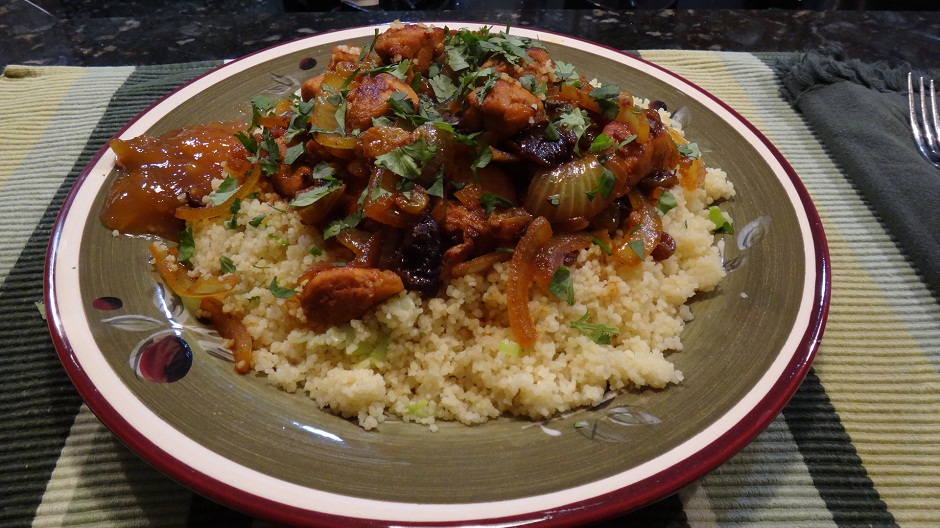 This should be a full week of cooking, only 1 late night planned so it's time to try some of the recipes I hunted down last week.
One of my favorite area's in Disney's Epcot center is Morocco. We had dinner there while watching the fireworks since it usually isn't too crowded and you can get a table. But we'd go back for the food.
Rachael Ray had a Quick Tagine-Style chicken recipe on the Food network that looked like it had a good mix of spices and could be ratio'd down to a single serving. In fact it's almost the same as the General Tsao's Chicken Recipe with a different spice mix and couscous instead of rice.
Whilst it was quick and easy, the spices were rather muted and something was missing. I'll have to keep looking and see what other recipe's do differently and work on the spice ratio some more. But not a bad first attempt and its nice to be able to mix it up with a different cuisine every night!